Know more about us…
Do you think that you are updated with the current business strategies? You are wrong, if you are not using animated explainer videos to promote your business. With this, you are lagging behind in this fierce competitive world of business. At ezexplainor, we help you to promote your business through explanatory videos that help you to reach out to larger number of people and make your business profile look better and interesting.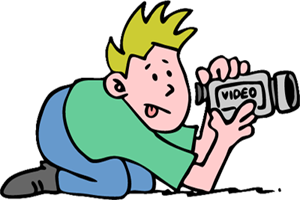 We are all aware of how boring it gets when business proprietors introduce others to their business /brands/ services/products etc with long seminars and lectures. You don't understand half of the things because of the overhead transmission plus it gets so monotonous. But not anymore, we are here to break the monotony because ours is a well established animated explanation video production company that deals with developing innovative videos that describes your business in a very alluring way that the audience gets engaged in your seminars and are always keen on knowing more about your business. This way we help you to target to a greater number of people along with helping you to promote your business with a contemporary approach.
We provide you with services including:
• Web animations
• Web videos
• Online video production
• Sales videos
• Online animations
Why do you need it?
• To make your company profile look more presentable and audience- friendly.
• To grab a client's attention
• To build trust and relationships at professional level
• Explanatory videos help you to convince and influence clients
• Explanation becomes easy and compelling
• Helps you stand out from the other competitors in context of business promotion as well as status in the market
How are we different from others?
We provide our customers with high- definition quality videos that are easy to navigate and understand. We try to match the requirements of our clients and try to make the video more attractive by adding multimedia features etc. Talking about our team, it is well coordinated among themselves as well as with the customers. Our foremost aim is customer satisfaction and we don't believe in leaving our customers with any doubts or apprehensions.

HIRE US BECAUSE WE MAKE PEOPLE HIRE YOU…